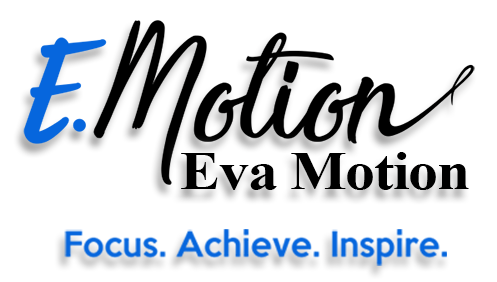 MEET YOUR POTENTIAL
E.MOTION
ENERGIZE YOUR BODY
FOCUS.
GET RID OF STRESS
ACHIEVE.
BOOST YOUR WILLPOWER
INSPIRE.
Eva is the best training teacher I ever had. She has the best technique, she combines body and mind approach and teaches how to focus on each exercise. She is a happy girl, always in a good mood, always smiling and very professional. I highly recommend her! Marcelle D.
I cannot say enough good things about my trainer Eva Zolotova. I have been training with her for about two years now and she has completely changed my life. She constantly pushes me and actually manages to make our workouts fun! I enjoy going to the gym and I am beyond satisfied with my results. I have lost over 30 pounds and feel better overall as a result of our training. I highly recommend her. Artur T.
I was drawn to Eva as a woman trainer and professional athlete. Her expertise in fitness was a great match to combine in cross training with my Pilates routine of 15 years. By training with Eva, I have been given the knowledge and confidence of how to lift weights correctly for my body type. In the many years of of consistent workouts with her, I have become stronger in strength. She is amazing to have as a coach! Sarah M.
It's not often you get the chance to have a former Olympic Athlete help you become the best version of yourself.
With Eva's help I was able to get on a consistent path to true health, not only with my workouts but also with my diet.
She was concerned about any particular areas that were bothering me, and tailored her workouts accordingly while always keeping them fresh.  If I ever mentioned an ache or pain she was careful to avoid any potential injuries while helping me to strengthen and heal.  
Eva helped me push myself past my limits and ALWAYS with care, concern and a friendly spirit that is far too uncommon.   After workouts she would always check in to see how I was feeling.  She made me feel like her training was about more than just the hour or so in the gym.
Simply put, Eva rocks.  She is easily the best, most professional and fun trainer I've worked with.  I can't recommend her highly enough. Todd D.
FITNESS EXPERT
Sport has taught me self-discipline and goal-orientated mindset. It allowed me to experience success and opened the world to infinite possibilities.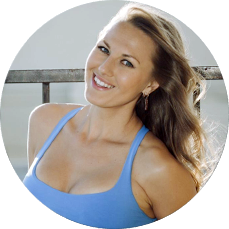 Eva Motion
Health Coach / Personal Trainer / Nutritionist
SERVICES
Personal training in conjunction with nutritional recommendations, as well as boot camps, and fitness and health workshops.
This is one of the reasons I love personal training. I have an ability and opportunity to…